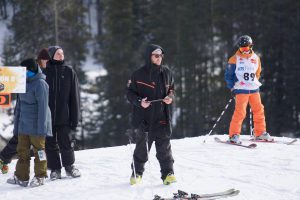 Qualified coaches teaching safe progressions to skiers is a strength of our sport. The coaching pathway and certification is developed nationally with the Freestyle Canada and NCCP approval.
Responsible Coaches Movement
https://coach.ca/responsible-coaching-movement
Injury Report
In the event, an athlete gets injured please go to the following page
COURSES
Coaching AIR DOUBLES TRAMPOLINE (CALGARY)
AIR DOUBLES COURSE
 on Super Trampoline
,
August 12-14
AUGUST 12 (4:30-8:30pm), 13 (9am-7pm) 14 (9am-7pm)
FACILITATOR: Kalissa Lolos
The Air Doubles Trampoline course is required for coaching doubles under our freestyle insurance provider.
Coaching Requirement: Coaches taking air doubles must have a completed Air 2 Trampoline Evaluation or have logged 50+ hours of trampoline coaching with Air 2 Trained status. Click here to verify your coach locker certifications or contact me for assistance. 
https://thelocker.coach.ca/account/login?ReturnUrl=%2f
TO REGISTER
Once your trampoline requirements are verified you will get a registration link to sign up. 
*Registration will close on August 10 at 8:00 MST and is limited to 8 participants, minimum of five.
Out Of Country Insurance Reference
COI Requests
https://freestylecanada.ski/a/en/resources/insurance/coi/index.html
Fundamentalz + Freestylerz
Fundamentalz+Freestylerz_Programs.2020(v2) (1)
Please click here to review the latest outline of the Freestyle Canada Coaching Pathway. 
Please click here to review the latest outline of the FC.Air.Qualification.System.EN_2021
Fundamentalz, Air modules and Supercoach courses are offered in Alberta based on demand. These courses will be posted on our Events Calendar.
Air qualification form : https://docs.google.com/forms/d/e/1FAIpQLSe1LCiS9Ec7ET3C4UC8JWBSDPkP_QychFrLdhW3_YwqzYSpBQ/viewform
Air qualification system: https://freestylecanada.ski/wp-content/uploads/2021/11/FC.Air_.Qualification.System.EN_2021.pdf
LF registration in SnowReg: https://snowreg.com/#!/events/42819-learning-facilitator-registration
Questions? Please email [email protected]
Expense Form