Club Competition #3 – Tawatinaw
Event Navigation
Come up to see how awesome this club is! Tawatinaw Freeriders will host the third club competition at Pine Valley.
Registration forms will be with your head coach/president.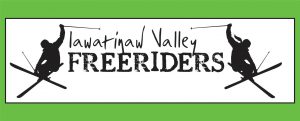 The Tawatinaw Valley Freeriders are pleased to host Freestyle Alberta's 3rd Club Competition of the season at Tawatinaw Valley, March 1-3, 2019.   
Event schedule as follows:
Friday, March 1st: Training day on both slopestyle and mogul courses
Saturday, March 2nd: SLOPESTYLE COMPETITION*:  A slopestyle course with a variety of features at the top for different skill levels and two jump tables on the lower section.  Younger athletes may opt to hit the knuckle of the bottom set of jumps.
Sunday, March 3rd: MOGULS COMPETITION*: A modified Aussie Rules format mogul course with a long center section, jump table, and few or no moguls in the final section.
Please note that competition order of events is weather-dependent and may be subject to change. Please find attached the official invitation, registration spreadsheet, and athlete bio form.
Registration deadline is Wednesday, February 20, 2019 with a cap of 90 athletes/event.  Please submit one registration form per club along with name(s) of coach(es) by email to TVFR registrar D'Arcy Page-Macyk at 

[email protected]
Cheers!
D'Arcy Page-Macyk
Registrar, Tawatinaw Valley Freeriders